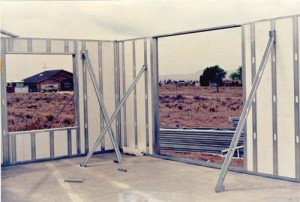 As we enter the next decade, it's crucial that builders quickly adapt to new developments, not only to take full advantage of paradigm-shifting innovations, but more importantly, to not get left behind by them.
The Wallpanel™ is a horizon-changing innovation and builders have a unique opportunity to get on the ground floor as it ascends into architecture and urban planning. Like other infrastructural paradigms of the future such as renewable energy, Wallpanel systems are limited only by myths and misconceptions perpetuated by their more archaic competitors. Getting the facts straight on using this type of construction system will help one see that the Wallpanel™ system is the best option for their home.
It's Expensive
With the benefits dramatically outweighing that of the competition, particularly its superior performance and higher quality materials, one would assume that the cost would scale up in proportion. While it is true that material is of greater cost at the onset, it is also true that the labor time is cut down immensely, so much so that the final cost usually ends up being even, if not dramatically lower. The longer a build takes, the more unplanned variables can intrude (time/money lost to injury, weather, theft, vandalism), making it all the more imperative that a build is delivered on time. Considering the reduced construction time, labor, and lower energy bills that come with improved insulation and the higher resale value of the home, and concerns of initial material cost vanishes away. Simply put, it's not more expensive in the long term.
It's Messy and Difficult
Actually, wallpanels end up eliminating a very large amount of the waste involved in building and is much easier to build with. There are fewer cuts to make, less supplies needed for installation and zero heavy machinery, resulting in less work overall.
It Won't Work On My Project
It's possible to use the design based Wallpanel™ system on virtually any project of any size. The panels can be used for walls, floors, and roofs, and deliver an excellent finished result that makes them well worth the investment. Simply put, they'll work anywhere you need them to and much longer than their counterparts.
These are just three big myths about using a pre-fab wallpanel type of construction. The simple fact is that it's a system that is getting noticed with good reason when you consider the numerous benefits it provides to you.