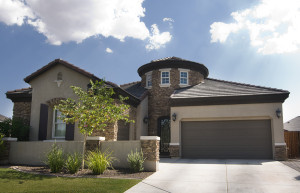 It's no secret that the country has been going through a kind of green revolution lately, with more people than ever before paying attention to things like green energy, eating locally, and protecting the environment. Of course, we still need homes and it's important that when you start considering building or renovating your home that you opt for green building techniques instead of traditional ones.
Millions already have done so, and with good reason. If you take a quick look at some of the benefits offered by green building techniques like the use of energy efficient windows and insulation and pre-made wall panel systems it becomes clear just what going green in your home can do for you. Here's a look at some of the big benefits.
• Homes that are green certified actually increase your property value by between 9 to 12 percent. You can boost your resale value and your liquidity by going green.
• Using certain techniques like modular wall panels can actually speed up the build time for your home.
• You'll save money on your energy bills each month when you have a green home. They can pay for themselves within a few years depending on your location.
• You get the sense of pride that comes with knowing that you're not damaging the environment as much as traditional building does – deforestation isn't needed.
• Many of the features used today actually improve the overall enjoyment of a home. Well insulated walls using energy efficient steps, for example, can actually improve sound reduction outside as well as lowering your energy bill. You'll notice many small things like that when you live in a green home.
Simply put, going with green building makes a lot more sense than many realize. It's well worth doing since it can do a lot for the environment, but it also has a major impact on your expenses and on the way you enjoy the home. It's something everyone building or renovating a home should consider.